Product Description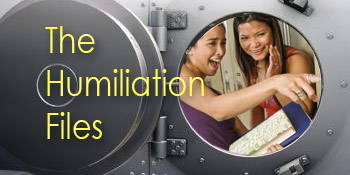 I have 3 three unreleased humiliation recordings that I made for a customer on a non-exclusive basis. Someone requested these from me earlier and I thought "Why not make them available to everyone?"
Keep in mind that these were made for one specific customer's tastes and the inductions are little shorter than normal. They do not meet up to my typical production standards.
Recording #1 Pathetic Pig  27:33 minutes
This recording is very heavy humiliation that makes it so that you must squeal like the pig you are in order to cum.
Recording #2 I am slave 24:07 minutes
This was recorded from a live session and is not perfect in quality as my voice was a little weak. This contains many triggers with regards to control and servitude. It is intended to turn your identity only to that of a slave heavily dominated by the arousal created by dominant women and the humiliation they give.
Recording #3 Denied 26:24 minutes
This was created from a live session as well and was recorded at the same time as I am slave so my voice is a little weak. The background music layer is a little strong by request so there is an additional version included with the background music turned down. This one has a great deal of small dick humiliation. It is complete orgasm denial, keeping you hard and frustrated.
NOTE: Due to the circumstances under which these sessions were recorded, I will not be offering samples of these files.
| | |
| --- | --- |
| Release Date | 11/09/2010 |
| Recording Quality | Stereo |
| Length in Minutes | 78:04 combined |
| Background Music | Yes |
| Subliminal Layering | Yes |
| Post-Hypnotic Suggestions | Yes |
| Topics/Fetishes | humiliation, sph, small penis, little dick, hpov, premature ejaculation, orgasm denial, squeal like a pig |